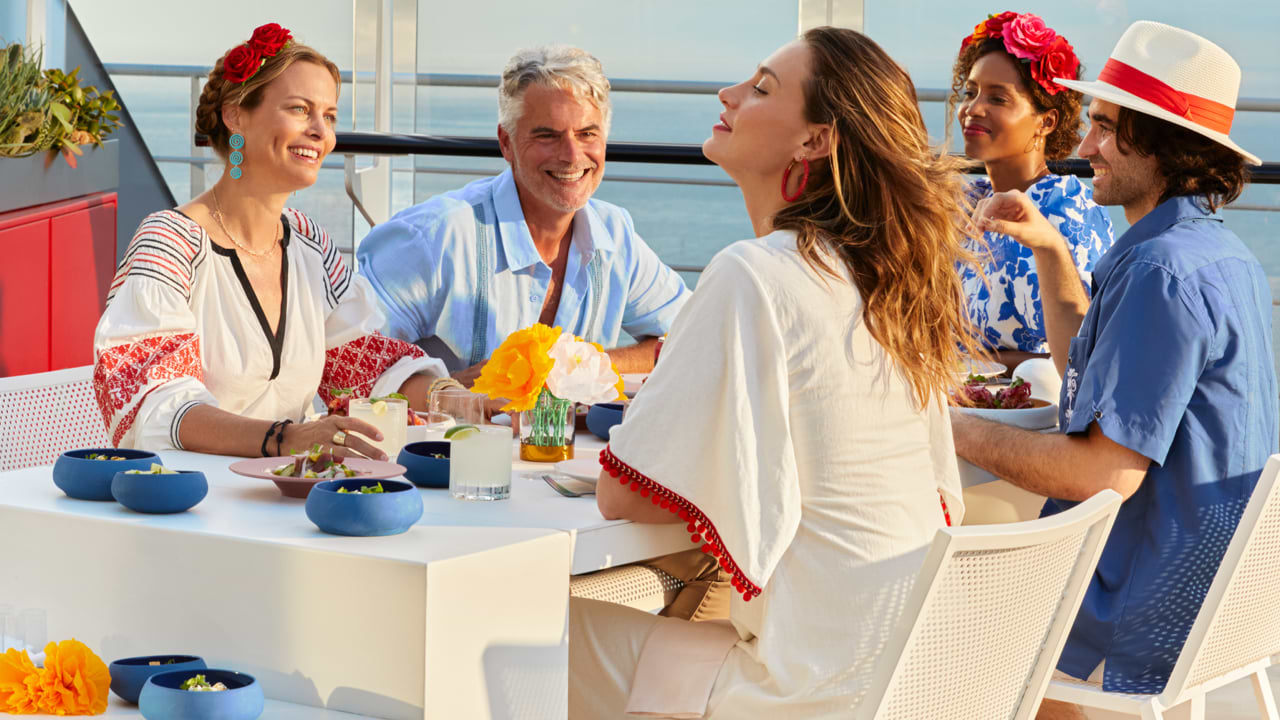 Why Virgin Voyages Is A Great Cruise Line
for
Adults
Whether you choose to jumpstart the morning with a wheatgrass shot from Gym & Tonic or a Filthy Mary from The Red Bar, you can trust that any path you take will remain unobstructed by little feet. Virgin Voyages prides itself in design-forwar

d
eateries

and

bars
created specifically for adults, either for mingling with like-minded adventurers or for cozying up and reconnecting with the person you came aboard with. On top of the spaces themselves being kid-free havens, t

he menu items served within may also be a little advanced for the average tyke. Between hibachi crudo and filets at The Wake, carpaccio and truffle pasta at Extra Virgin, and mezcal pairings at Pink Agave, they keep their food and drink offerings mature and unexpected. And the best part? Dining is included in your voyage fare.
The adults only lifestyle continues whenever docked as well, with pages of Shore Things excursions tailored to sophisticated tastes in sight-seeing and cuisine in every port. Also, every Virgin destination from A to Z boasts activities best enjoyed by those 18 and up.
Included Luxuries and Simple Pleasures, All Designed for Adults
Once you're back on the ship after a day of exploration, Virgin's boundary-pushing entertainment options will reinforce the wisdom of leaving the kids at home. Virgin Voyage Cruises are more "Romeo and Juliet reimagined in a circus" than themed character dinners, if you will; more immersive cabaret than 7 pm movie and jammies. But let's be clear, being an adult means you vacation however you want. So, if being in bed by 7 pm is your idea of the perfect evening, it's encouraged and supported.
And with free, reliable Wi-Fi available everywhere on Virgin ships, you're just a video call away from any little ones you may have left on land.
There you have it: the case for remaining an adult-only cruise experience. Aboard a Virgin Voyage, you can stretch out Lagoon-side with a drink in one hand and a book in the other (how many pages you've read is none of our business) without fear of a rogue cannonball spoiling the relaxation.
Ready to plan your dream adults-only vacation? Make it reality with Cupcake Castles Travel Company!